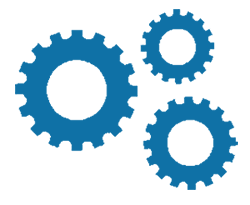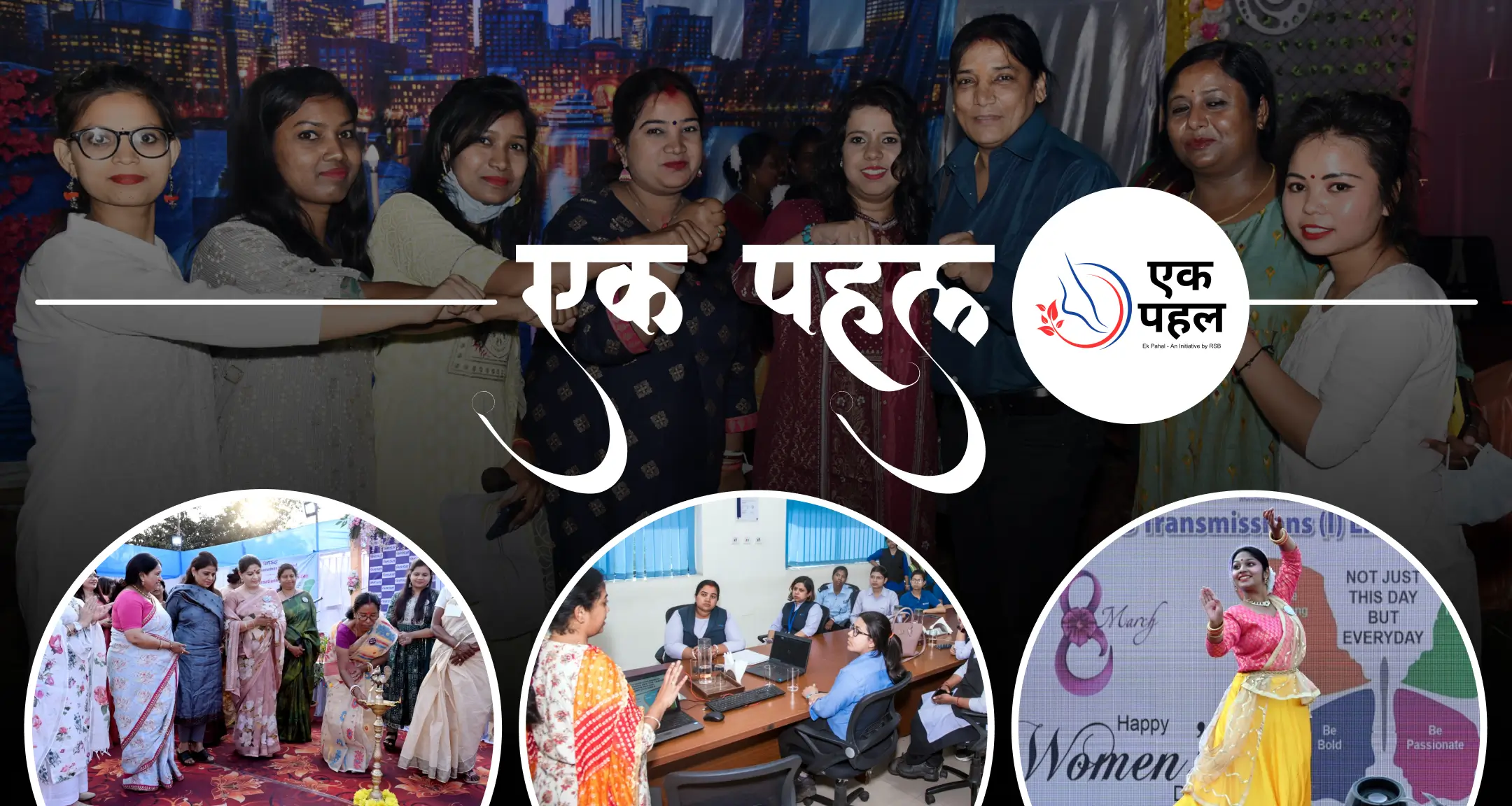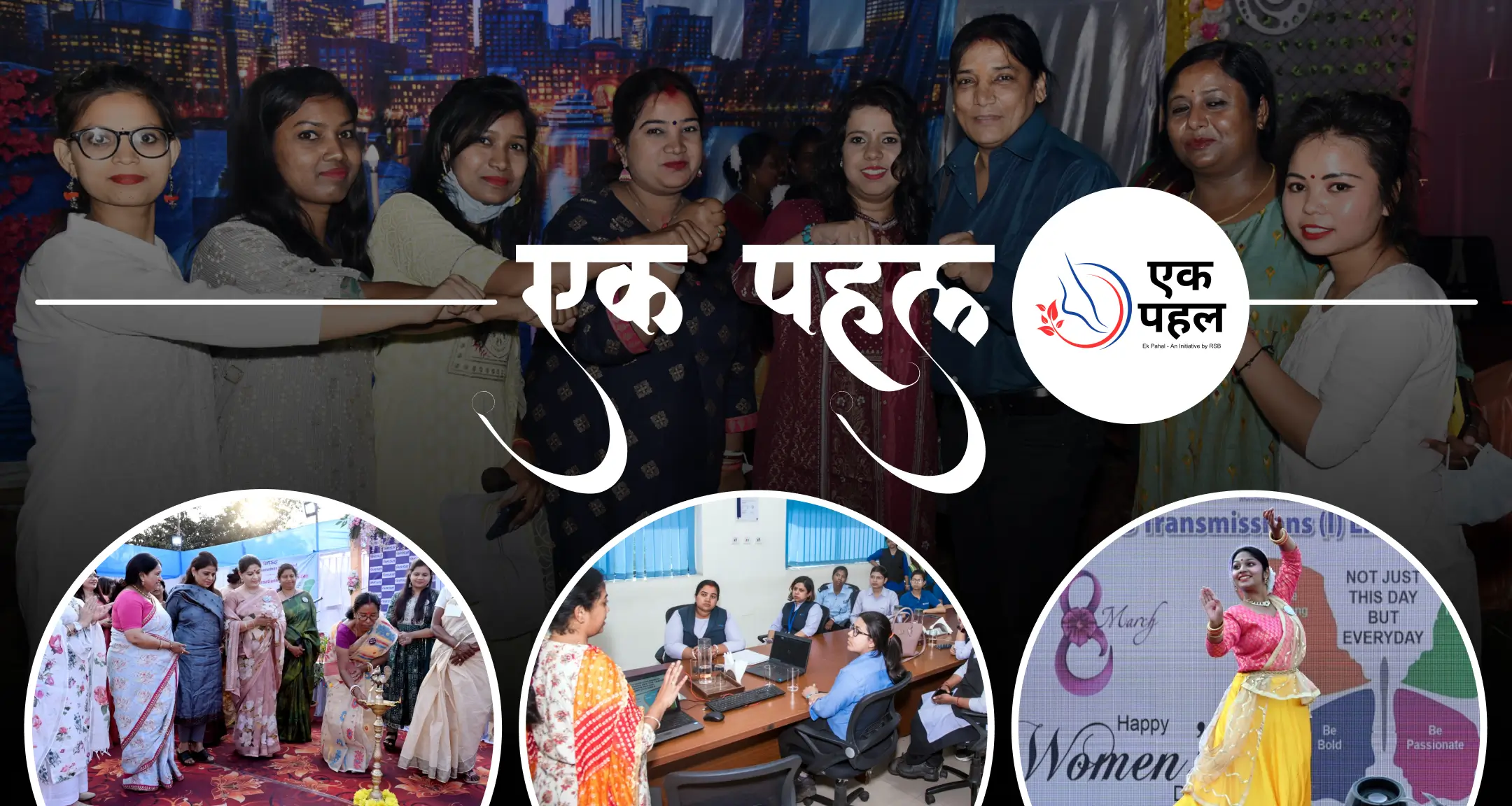 Ek

Pahal – an Initiative by RSB Group.
EK Pahal is an Initiative by RSB Group that is aimed at the Socioeconomic empowerment of women. The focus is on creating an inclusive culture that supports the growth and development of women inside and outside the community through education and training. Ek Pahal stands on four pillars of this initiative named as , Health & Hygiene, Learning & Development, Community Service, and Safety.
"We believe when our women are empowered
and developed the community succeeds."
-Nirmala Behera, ED – Group HR
Feminine hygiene is essential and needs to be maintained both at home and at workplaces.
Through Ek Pahal initiative, our objective is to ensure that women's health and hygiene are maintained by raising awareness and education related to physical well-being, menstrual hygiene, mental health, life-threatening diseases, and environmental cleanliness.
Learning

& Development Pillar
Ek Pahal initiative aims to support women in succeeding in their personal and professional growth. We have designed a platform to develop and enhance their functional and behavioural skills.
Our learning and development program for women helps them to achieve their professional and personal goals.
We believe every woman has a hidden talent that should be recognized and applauded. With this belief we provide them a platform to showcase their talent and help them become future entrepreneurs to have a sustainable livelihood.
The Community Service pillar of Ek Pahal Initiative is aimed at facilitating the same.
With the aim of women's safety as the utmost priority, under this pillar of Ek Pahal initiative; we educate and spread the awareness regarding women's safety at the workplace or outside.
Our programs help women learn about importance of safety and best safety practices.